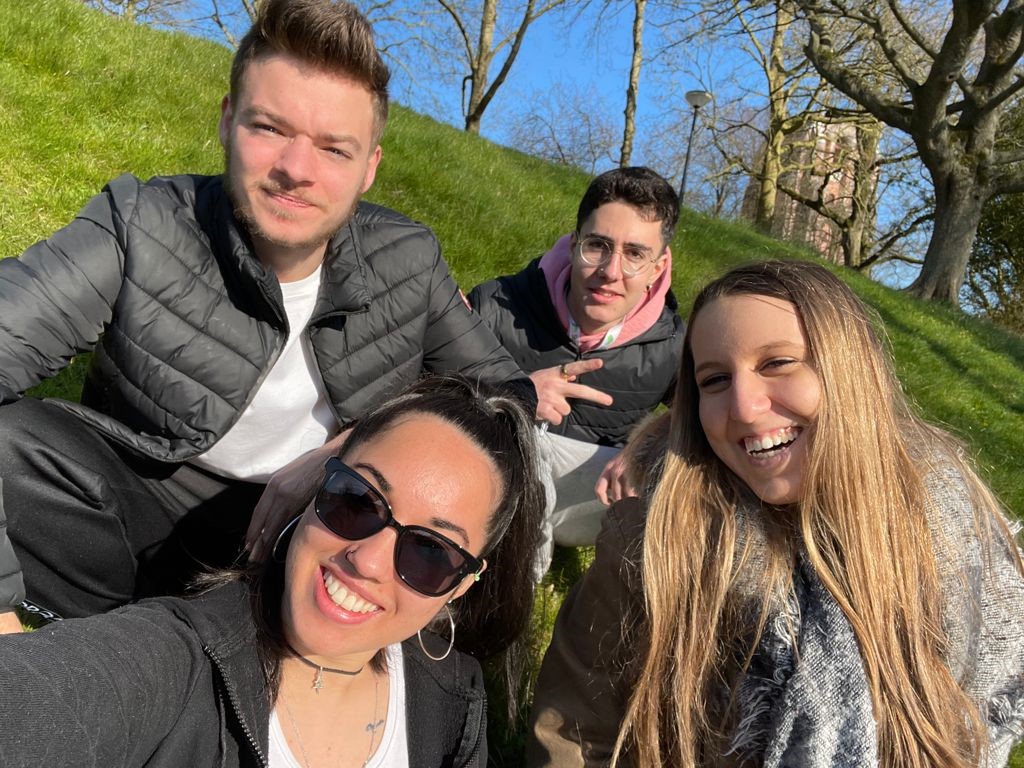 My Erasmus experience in Holland
My second Erasmus stay was in the Netherlands. We arrived there on 29th of January.
Our first day there was a bit stressful because we rented a car at the airport, to go to Leuwardeen but we had a flat tyre so we had to call the road assistance so we got home very late that night. Eventually everything was getting better during the following weeks.
Because of the Covid everything was in lockdown, our college was closed so we had just online classes, we couldn't do much really and the second problem was the weather, it was very cold to stay outside. Also, we had to stay at home for a couple of days because of a big snowfall.
But that didn't stop us from enjoying the time there and meeting new people or having fun outside. We took advantage of the sunny days and we usually went to the river to meet new people and just go out and do something different than just being at home.
I met a lot of different people from different parts of the world like USA, UK, Canada, Mexico and some other people from different parts of Spain… Everybody was very nice and they were in the same situation like us, they were studying in Leuwardeen for a couple of months so I really liked my experience there and also the university is amazing, there are a lots of things to discover there. I am going to miss being here when I return home as I have seen new places and learnt so many things but I will try to come back some day.