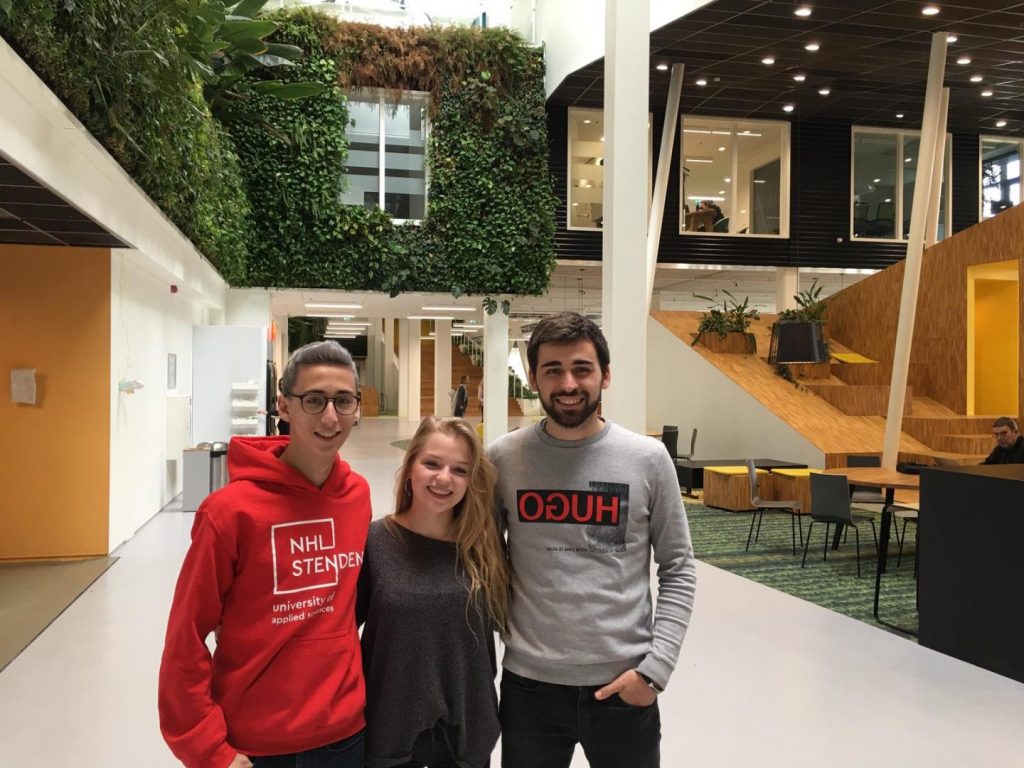 My Erasmus experience in Holland
My name is Àngel Cogul. After Italy, Holland was my second stage to complete my Erasmus internship course, I was at the NHL Stenden college. Holland is really nice and the Dutch people speak perfect English over there.
I was there for 5 months. Holland is very expensive. You need to know where to stay and where to shop so your placement can be more or less cost-effective.
The student life in Leeuwarden is pretty good. Leeuwarden has two different universities (both next to each other). Stenden is much more demanding for its students than NHL. The city has a very important education system so there are a lot of students from all over the world studying there.
If you like big cities and big crowds of people…Leeuwarden is definitely NOT the best choice. Leeuwarden is a small city where there's no social life in the evening since everything is shut at 6pm. As the most northern city in Holland…it's also one of the coldest! Forget about the sun if you go to Leeuwarden. It rains about 97% of the year. The education system is also completely different from Spain.
In terms of traditional food, there's not much other than their "Fries met Mayoneisse" (chips and mayonnaise) and a lot of fried food! Everything in Holland is buttered and fried (like their famous Kroketen) But… you can still find all kinds of food in the supermarket. I recommend going to a restaurant to try one of their many soups!
It was difficult for me to find acommodation, we did a deep research to find a good place. (I was in De Groene Ster). In terms of renting a flat…a lot of Dutch people don't want to rent to Spaniards. But apart from a few "weirdos" there are no other issues. If you're lucky you can find a flat for a very good price.
The cost of living in Leewuareden depends on how much you want to spend…There were some people who spent €1000 a month! I spent only €600 a month! My rent cost me €312,5 a month alone …and I spent a lot on food. And travelling is very expensive, the flights plus the trains cost me around 200 € one way.
Learning Italian was more or less easy because it's very similar to Spanish and Catalan but Dutch…forget it! So difficult! Well,…there is a course for anyone who's interested in learning the basics. The university offers it at the beginning of each semester. However, if you're going to improve your English, Holland is the perfect place! Everyone speaks and understands English.
About eating out in Leeuwarden, they have a McDonalds! It's in the V&D shopping centre. For breakfast, you have Bakerijj Bart (right in the centre, on a corner in the market square) For a snack there's nothing better than a good hot "Chocomel" and a slice of apple cake in "Douwe Egberts Café", one of the best cafes in Leeuwarden. And for a meal, go to "Paddy O'Ryan". Summing up Leeuwarden is a very good place to go, I made many friends from all over the world and I actually love the Dutch culture. And if you want a go to Leeuwarden don't forget to buy a BIKE