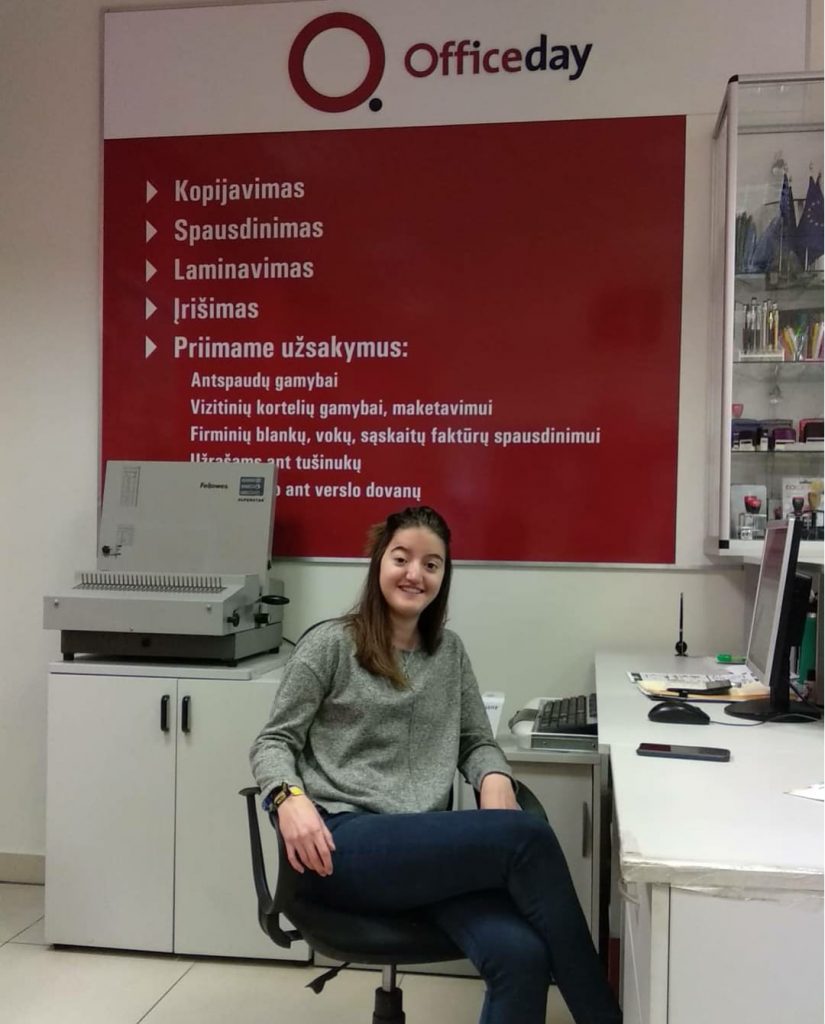 I am Laura and I am a student of Management Assistance and I have done my internship for two months and a half in Vilnius, the capital city of Lithuania, a city that I haven't heard before. I have experienced that with Nil, another boy of the same high school.
The first days that I spent in the city were a bit hard because I had never been in a city alone before and I was very lost, all was strange, different than in our country and new for me. The first nights I was in a hostel but I was not feeling good and I decided to start searching for another accommodation. Finally, I found one free room in a dorm of Vilniaus Gedimino Technikos Universitetas (VGTU), and there I had the opportunity to meet new Erasmus people and make activities during the weekends.
My practice work was in an office products shop and the experience was good. I had been updating the database and making another administrative tasks; the employees of the company helped me a lot and they were pleasant. At the end of my internship I expend two weeks more to make a road trip in the countries close to Lithuania with my new friends.
During my experience, the time flew really fast and I won a lot of experience. This experience was positive to become more independent and also to improve and practice my English.
If one day you have the opportunity, don't lose it!