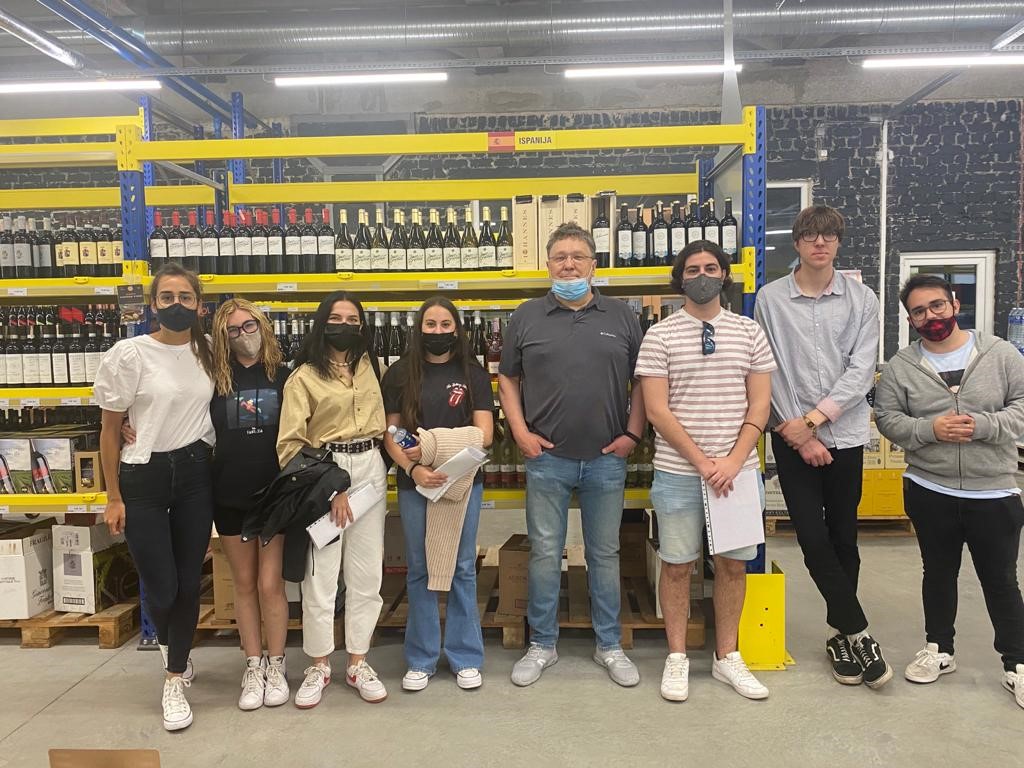 MY ERASMUS EXPERIENCE IN LITHUANIA
After a long trip, we finally arrived in Vilnius. The first ten days we had to be in quarantine in a hostel because of the covid-19 protocol measures, but it was very funny because we could get to know each other better during those days, we were five people in that room and it was very fruitful because we also had to learn to live without depending on anyone, doing everything by ourselves.
After these ten days we went to visit the place where we were going to work for a while, we also went to see the place work where our classmates were going to work, in both companies the bosses were very good people and very professional.
The first day that we went to see the centre of Vilnius we met a famous person called Tomiwa Edun, he is a character from a very famous video game called FIFA and he played Alex Hunter and I was very happy to see him.
Many days after work we visited very well-known places in Lithuania, for example the Genocide Museum in Vilnius.
My experience at work was hard because it was mainly transporting heavy boxes but I loved getting to know the company inside, we also managed the company's Facebook page, replenished the shop and so on.
When we finished our internship on the 16th of July we wanted to see things and places we hadn't seen before coming home, for example:
They took us on a tour to see the Gediminas tower. We went to see the Aurora Gate, which contains one of the oldest and best preserved paintings in history, dating back to 1500. We went to the Vilnius Cathedral, the Palace of the Grand Dukes of Lithuania, the Vilnius television tower, The Lithuanian National Museum.
We went to the most famous places in Lithuania, especially the only castle in the world with a lake around it. It is the most beautiful thing I saw in Lithuania; it is all very well reconstructed. it was an unforgettable experience.
Finally, we went to Kaunas, which is a city two hours away from Vilnius, it is very beautiful and we went to the castle where they let us dress up in the clothes from those medieval times and then we went to the most important museum there, which is the museum of demons.
And this is all about my great experience there, I loved it and I wish I would have another opportunity like this one, I wouldn't miss it at all !
Eric Brando