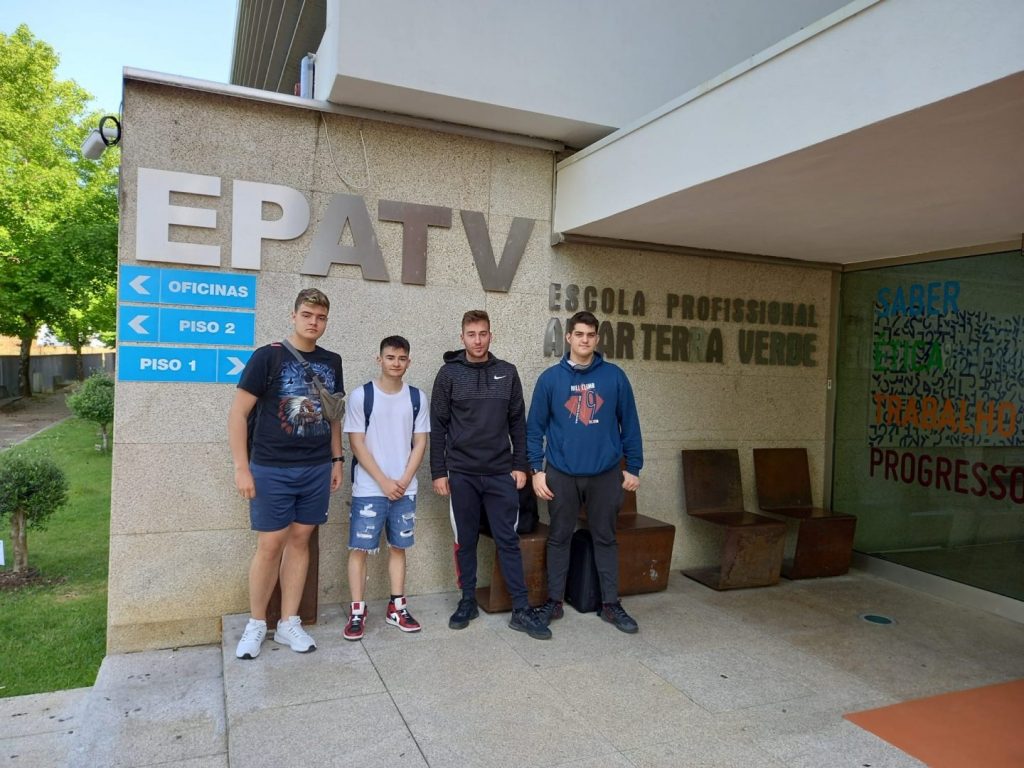 MY ERASMUS IN PORTUGAL
My name is Adrian Esteban Culcea and this is my little article about my Erasmus course in Portugal.
As I have been here for only two weeks I have not been able to visit everything that was planned but I really liked and enjoyed what I was able to visit and see of this area in Portugal. On the whole, it has been a very relaxing stay.
The first two or three days, we were shown around the school and we met teachers and students
After meeting everyone we got down to work and we had to build a couple of devices with electric engines as a scooter or a car among other objects, we also did some work on electronics and we assembled a timer with electronic chips.
The second week we were with more different teachers who taught us different things like how to join an optical fiber strand among many other things.
During the second week there was a thing called the roman week which consisted of a market with day and night shows, it is very entertaining and great fun and it is a very respected tradition by the portuguese people . I truly recommend going there.
In general I came back home with a very good impresion so I would recommend everyone without any doubt to go through this unique experience and everything was paid for me, that's incredible!