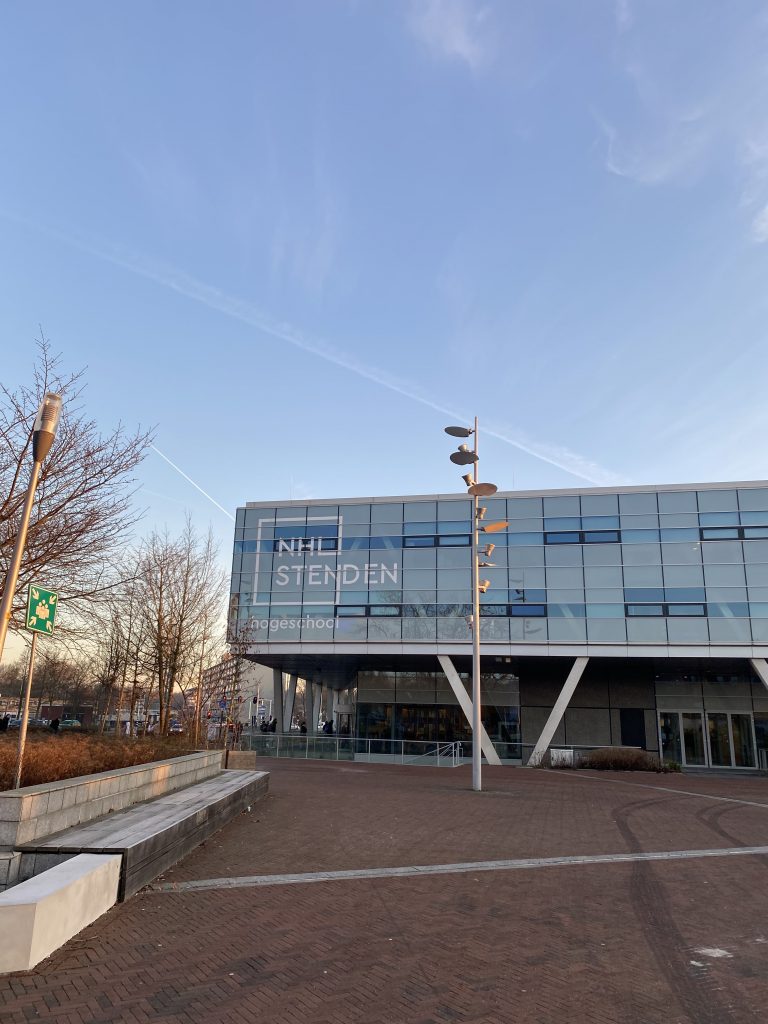 My name is Ekho. My experience in NHL Stenden University of Applied Sciences (The Netherlands) was both challenging and rewarding. I arrived in the Netherlands on the 28th of January, just in time for the start of classes on the 30th of the same month. I want to share some important aspects of my experience, including finding accommodation, the university and its teaching methods, social life and partying, working opportunities, and sports activities.
Finding accommodation in the Netherlands was a struggle, as the cost of living is relatively high. I considered the option of "studenstay," which are rooms offered by the university, but they were too expensive for me, with the cheapest one whose price was 600€. Fortunately, I joined forces with my Italian classmates, and we managed to find a more affordable house close to the university. I ended up paying 365€ for rent, saving a significant amount of money.
NHL Stenden University is a vast institution, and I often found myself getting lost between the two buildings: building 8 and building 10. To differentiate them, we named building 10 as the space for Dutch students and building 8 for international students like us. The course I took was called Creative Business, covering various marketing aspects from research activities to the economic part.
The teaching style at NHL Stenden was unique. The first four weeks, known as "basecamp," were dedicated to welcoming us and helping us adjust to life in the Netherlands. During the "atelier" sessions, we worked on projects to understand ourselves better and collaborate with our classmates. The subsequent 16 weeks were called "explore," during which we engaged in more serious group projects. There was pressure to meet deadlines, but the experience was highly rewarding.
The university evaluation system was based on feedback rather than exams. We used an online platform to submit our projects, and classmates would provide feedback on what they liked or what they would change. Our professors would then assess our progress based on this feedback. At the end of the semester, we compiled our projects, STARR reflections, and others into a portfolio for assessment.
For work opportunities, some Italian students and I discovered an agency called "Recruit a Student," primarily designed for international students who didn't speak Dutch. This agency created a WhatsApp group with around 200 students, where they posted job opportunities such as cleaning, event decoration, food sales, and more. They even developed an app to facilitate booking work days without waiting for postings in the group.
Regarding social life, Leeuwarden had a lively street in the city center full of pubs, a cinema, fast-food restaurants, and shops. Though I wasn't much of a partygoer, this area offered lots of opportunities for socializing and enjoying nightlife.
In terms of sports, Sporting Leeuwarden was a convenient sports facility offering various activities. I had the chance to participate in sports like volleyball, badminton, basketball, football, and kickboxing. The fees were reasonable, with 50€ for six months, and included trainers and free equipment. Additionally, I became a member of the Zummit gym, located just five minutes away from NHL Stenden, which cost me 15€ per month.
In conclusion, my time at NHL Stenden University of Applied Sciences in the Netherlands was a transformative experience. The challenging academic environment, social opportunities, and sports activities really enriched my stay there, it was very motivating indeed. I encourage you to consider studying IMM (International Marketing Management).