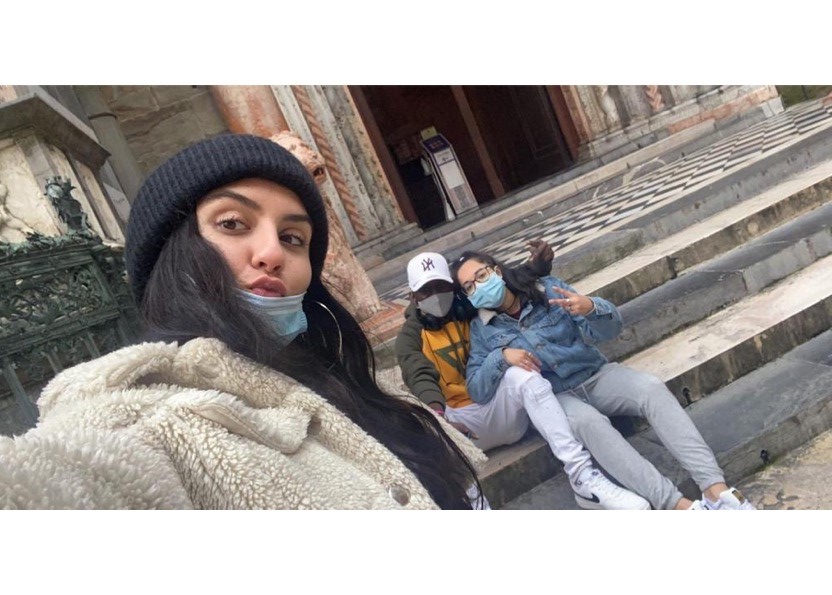 ITALY, my host country for a 4 months Erasmus course.
Hello everyone, my name is Ariadna Vidal and I have been in Bergamo for four months, a small city located in the north of Italy.
You might be wondering why there, and why for that short time. Well, I will proceed to let you all know my whole experience there.
On 10th of October I was flying to Bergamo, this small city that has given me a huge knowledge about life. I had great and different experiences which have provided me with a lot of independence and big chances for the near future.
I started my International Marketing Management Erasmus course in JAC (Jobs Academy) which is located in San Paolo d'Argon, a small village near Bergamo.
I was living in an apartment with a close friend who was studying the same as me and other 6 students, we were eight of us sharing a flat. We were conscious that we had to adapt to every situation and we knew that we would be able to face every challenge, so the space wasn't a huge problem at all for us.
Moreover, in the apartment we met two African boys and other two from Sicilia. We had the big chance to get to know about other cultures and languages. Quite a few languages were spoken in our apartment, such as Guinea Bissau native language, Italian or Sicilian dialect which was very different from the Bergamasco one. I mustn't forget to say that they were workers so they were not studying at all, there was a good working environment and a different way of living which made us learn new life experiences and a good ability to adapt.
I mustn't forget about the university either. JAC is a big university and is aesthetically very elegant. Moreover, the classes are quite big and comfortable. A good fact that I would like to highlight is that the teachers were more than this, they were also professionals of the sectors they were working in, so they could explain concepts to us in a more realistic way including experiences that they have been involved in at work.
However, those months were different because of the Pandemic situation, so we were forced to do most of the classes online. We had to be in lockdown during almost all the four months, but I have always tried to find the positive things of that experience.
This trip, this experience, this course … has showed me a wide variety of things but above all values. I have felt very well, I got a some knowledge of different languages, cultures, respect but above all love, lots of love. I have met wonderful people who have taught me huge values, so I can say that I've learnt lots of contents related to Marketing but above all, about life.
These 4 months have not only meant to me a course or just a place where I have learnt about Marketing. Going one step further I could say that these months have meant a lot to me in terms of life knowledge and I'm really proud that I have grown as a person.