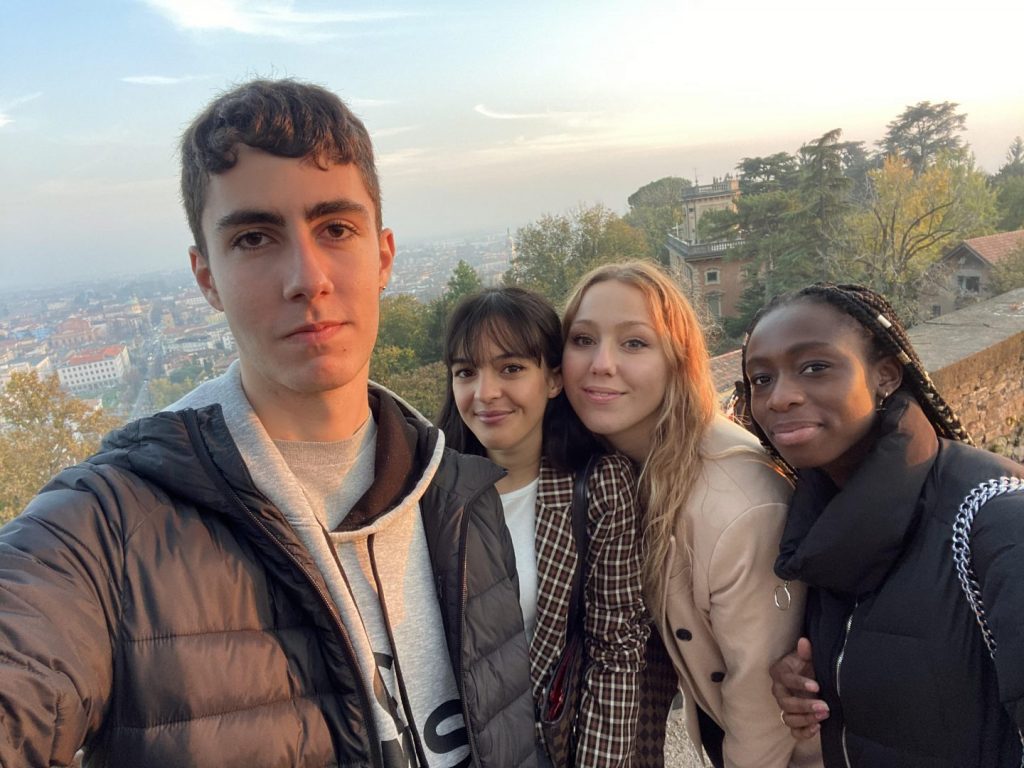 My Erasmus experience; Italy
My name is Kawtar Khettabi, I'm studying at Escola del treball vocational school in Lleida and I have done an Erasmus course in Bergamo, Italy.
I'm currently studying a higher course in International Marketing Management. This Erasmus programme allows students to study in four different countries in two years' time, one semester in each country and the next places to go are: Netherlands, Spain and Portugal. It Is a course fully taught in English, so I hope that I can improve my English, my marketing and sales skills and of course grow as a person. I have always thought that doing an Erasmus course helps you a lot to fend for yourself.
At first I was afraid, it was a new city in a new country with a different language but you learn a lot from these situations. I also have to say that my stay was affected by the covid, two weeks after arriving we were in lockdown and we began to do online classes.
It has been a good opportunity to learn many things. I have improved my English, I have met different people and I have learned a little more about the Italian culture. I wanted to do many things but the covid pandemic was a real hurdle, so it was difficult to fully enjoy my stay but it was something I knew it could happen.
To finish with, I must say that it was a really enriching experience.