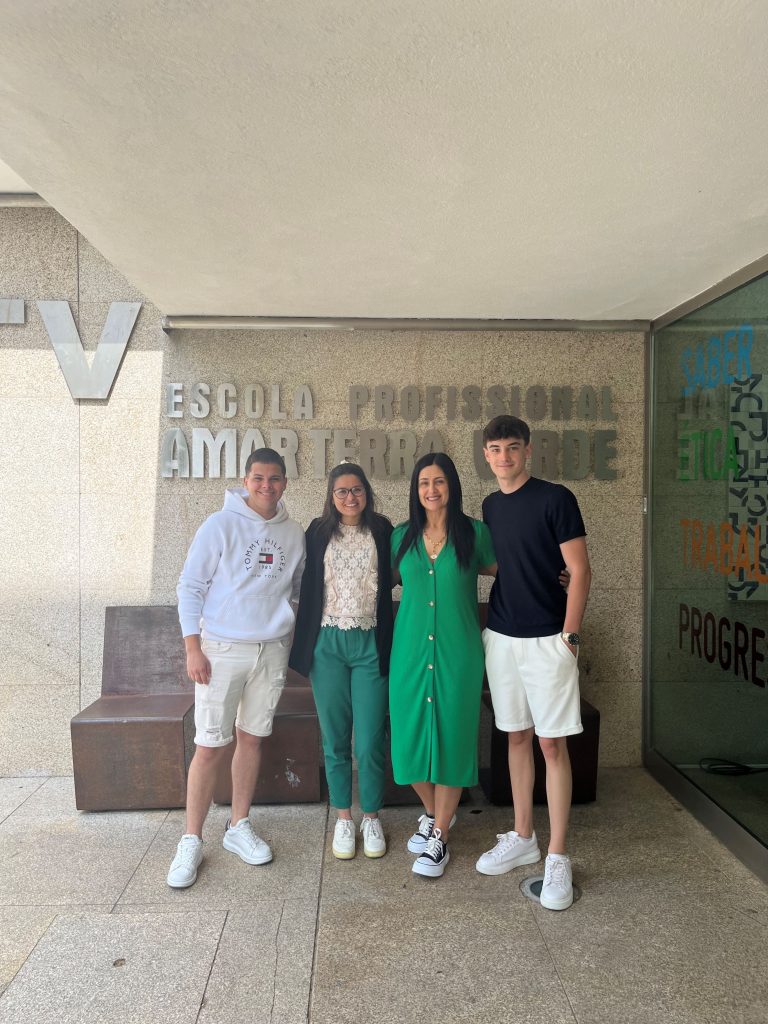 Our Erasmus in Braga (Portugal)
We are Rami Al-Sheawbi and Carlos Jimenez and we are studying business administration at Escola del Treball vocational school in Lleida. We are doing an Erasmus course in Braga, Portugal and this is all about our experience at Amar Terra Verde vocational school in Braga.
Braga, what can I say about this beautiful and crazy place?…(Rami says)
Well, I was very lucky to share this experience with my friend Carlos Jimenez, one of my best friends at the high school. I was very excited for him because it was his first time flying. When we arrived in Portugal, we stayed in Porto one night, because it was on 1st of May and it was a bank holiday, we took advantage of these first 2 days to visit and get to know a bit of the city, since we knew we were going to return every weekend. In Braga we were really relaxed because it was a quiet city and not very crowded.
The Erasmus exchange program has been a really unforgettable experience for us . From the moment we set foot on this land, we knew that this place would provide us with an infinite number of enriching discoveries and experiences.
One of the things we enjoyed the most during our stay in Braga was the opportunity to meet people of different nationalities. The local university hosts students from all over the world, which created a multicultural and vibrant atmosphere. Sharing experiences with my roommates and friends from different countries allowed us to immerse ourselves in new cultures and broaden our cultural horizons. The friendships we made during our time in Braga will surely last a lifetime.
Every morning we took the bus to go to Vila Verde where the Amar Terra Verde Professional School is and where we did our internships in business administration. We learned a lot doing the internship on reception work.
We took advantage of eating lunch there at school because they offered a complete menu for only 3.50€, since it was prepared by the students who were doing internships as cooks, we didn't miss it a single day, everything was very good.
On weekdays, after the afternoon nap, we took the opportunity to go out around Braga and also went to Guimaraes since it was half an hour away by bus, it's one of the oldest cities in Portugal, and what is called the cradle of Portugal, because the first King of Portugal Afonso Henriques was born there.
In addition to its cultural wealth, Braga offers an excellent quality of life. We loved walking around the historic center, discovering cozy cafes, traditional shops and restaurants with delicious Portuguese food.
On the weekends we had the opportunity to explore the surroundings of Braga and discover the natural beauty that Portugal has to offer.
We cannot forget mentioning the passion that the Portuguese have for football. During our stay, we were lucky enough to witness some matches at the Braga Municipal Stadium and see the enthusiasm of the fans.
In summary, our Erasmus experience in Braga, Portugal has been a real time of personal and academic growth that we will always remember fondly.