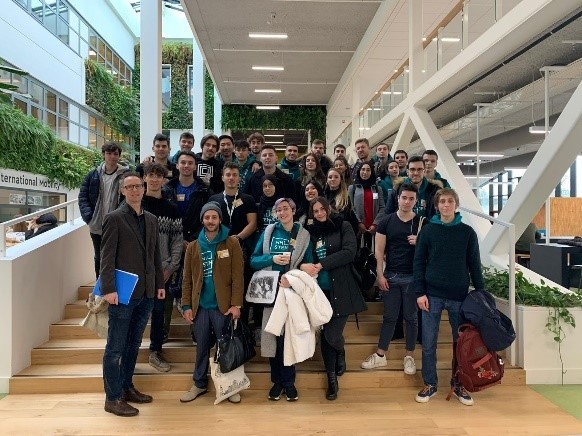 Netherlands Erasmus experience
My name is Roger Gòdia and I am an International Marketing Management student, this course consists of an international course carried out in four different countries during two years. The first year is divided into two semesters, the first one at the JOBS Academy Foundation in Italy (Bergamo) and the second one at the NHL Stenden University in the Netherlands (Leeuwarden).
I definitely have a very special memory for everything I experienced in Netherlands, a wonderful experience in a very beautiful city. I always will have a great memory of Netherlands, because the way of living there was totally different from the one we are used to here, there was a lot of peace and quiet, the people were very friendly, the school and the way of teaching, we had so many activities to never get bored. If I had to decide on one highlight, I would choose the first week because the university organized the "Introduction Week," a week full of day and night activities for the Erasmus students.
The coronavirus crisis unfortunately caught me living one of the best experiences in my life. I was living in a student house with a German and two Dutch people, with the gym next to my house and lots of activities of all kinds every week. Unfortunately, in mid-March the schools and all the places where there were a lot of crowds closed. We continued the course online and I decided that the best option was to go back to my home with my family.
At first, I didn't give it too much importance, as the situation in Netherlands was very stable and there were almost no cases, I thought it would be nothing important and we would continue the course normally.
Finally, after 3 canceled flights, I had to say goodbye to Netherlands.
Unfortunately, I couldn't come back to Leeuwarden anymore and we can say that this is where the fantastic experience of Netherlands ended. Luckily, we continued the course online, although I wish I could enjoy the atmosphere in each class. I would have loved to continue going to NHL Stenden University, as both the facilities, the faculty and the ways of teaching were spectacular