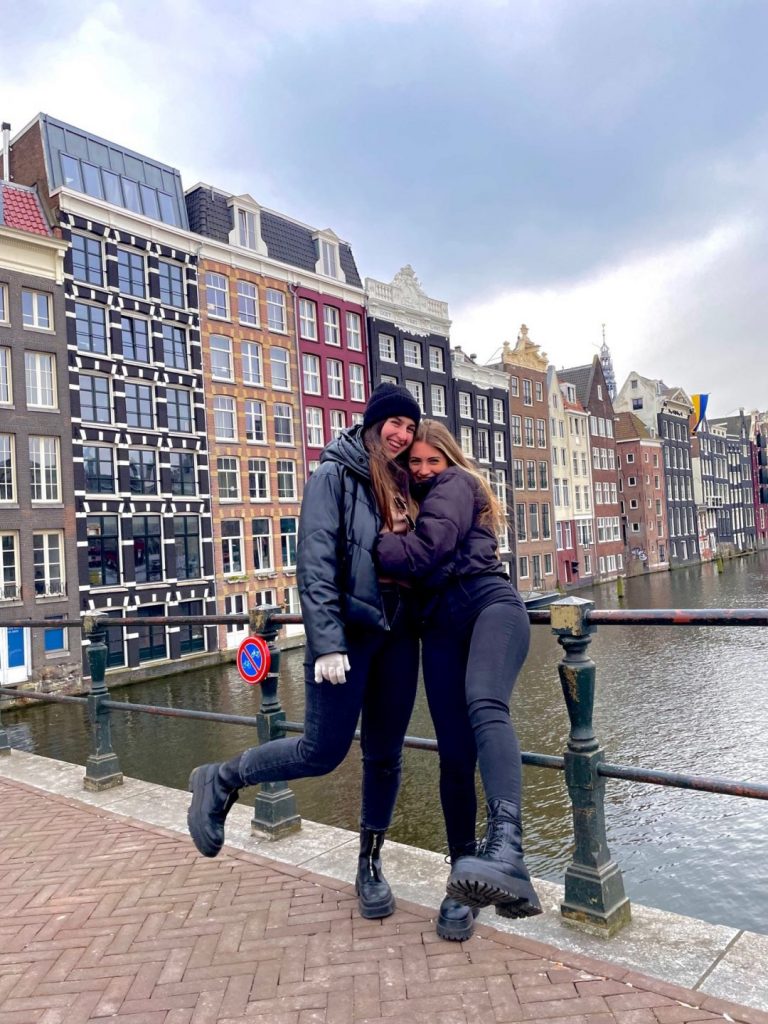 MY ERASMUS EXPERIENCE IN LEEUWARDEN
Hello everybody, first of all, I would like to introduce myself, I am Paula and I have had the opportunity to live and study in Leeuwarden, Holland for 5 months. An experience that I recommend to everyone without any exception, I do not regret anything.
I arrived here with another classmate from l'Escola del Treball vocational school, I was a bit sad for finishing our Erasmus in Italy and having to leave Italy but on the other hand, with very high expectations after the Erasmus experience we had in Bergamo. Upon arrival it was shocking because The Netherlands is completely different, it is a different style of building, city, people, and life. I liked it very much from the beginning because I have always liked to discover new things.
I have lived in the university residence, another experience I had never had before. Being with many students from different parts of the world in the same building is super cool and you get to know many different cultures. There I had the university in front of me, the gym next door, a building for team sports 1 minute away, and the city center with supermarkets, bars, restaurants, and canals 5 minutes away by bike. Speaking of biking, it's something I would never have thought of but it's the most comfortable thing you can do. Getting around Leeuwarden by bike is very easy and fast. They also have good prices for students.
The first day I entered the university I was flabbergasted because the buildings are incredible. There are many spaces to study, rest, and to be with friends, the truth is that a very good thing that I take with me is the education. Seeing those buildings makes you want to study all day long. Also, the classes there have been totally different from what I was used to. You always work in groups and you are totally responsible for your process and work. It is a different way of teaching with more autonomy and I liked it a lot.
At this stage, we found an agency where they give jobs to students and I highly recommend it because life here is not that cheap. If anyone wants information you can contact me as I made very good relationship with the bosses. Both, they and we ended up very happy with the job. The city itself is quiet but at the same time they organize many activities, there are many things to see, to go to, to listen to. I also worked in a bar called Bascule where international people go and you have a great time.
Finally, I would like to add that Leeuwarden for me is beautiful, it makes me nostalgic to write now that I am no longer there, I would have stayed much longer. I recommend everyone to live an experience like this and you can have it in Leeuwarden, why not?