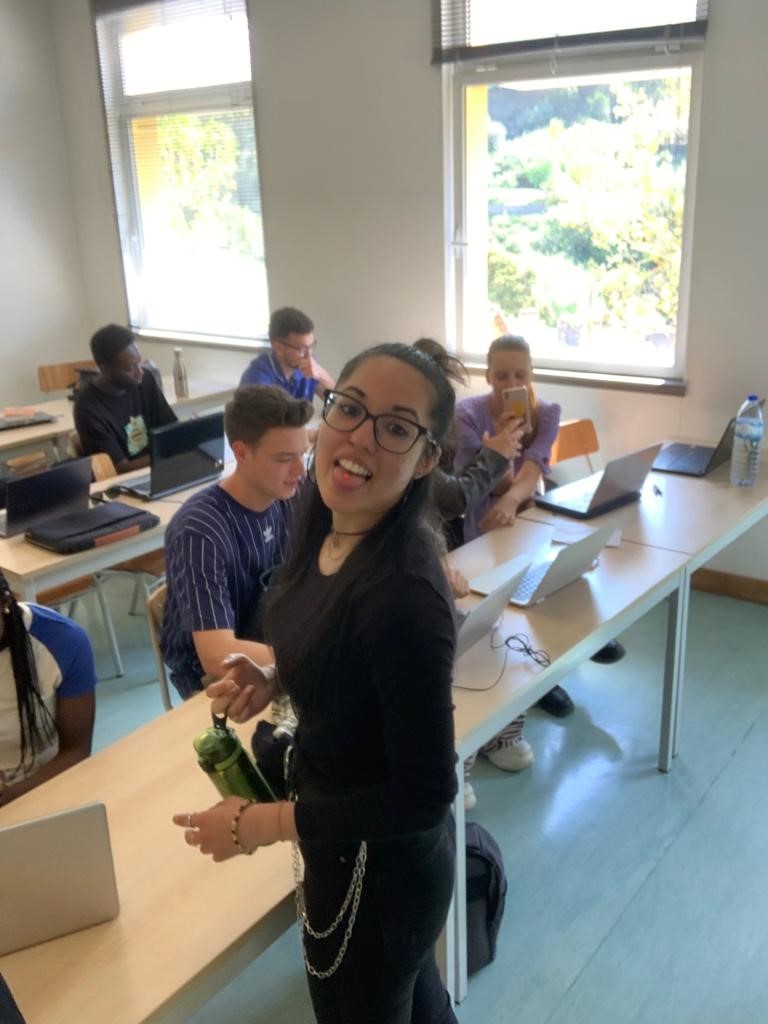 MY ERASMUS IN LISBON
My name is Valeria Serra. My Erasmus experience in Portugal wasn't too bad, Lisbon isn't one of my favourite cities but the beaches are beautiful and the views are so nice, it looks like an old city , all in their own style. Wherever you look, looks like it's taken from a postcard.
The school was completely different than I thought. It was completely different from what I had imagined, but I liked the change. It was something new that we had to discover, and I was clearly anxious to make the most of it in this Erasmus stay in Lisbon.
The classes at school were a little chaotic the first few days, we were all a little lost. I guess it's normal during the first few days and even more being in a new country, but there was a special class, which I really liked.
All the projects we did in that subject were very important and helped me understand how to work for a company that wants to bring a new product into the market, how to look for the best strategy, find the target audience, calculate costs, look for competitors….
From the first project to the last, it was really fun and didactic since all the concepts we learnerd are very important if you want to work for a company.
I think it has been a very nice and pleasant experience since we have been to different countries and had different learning methods. I don't regret anything and without hesitation I would choose this vocational studies again to do the different Erasmus courses again. Thanks to this vocational course I have realised that I would like to continue studying something related to marketing and learn more things.