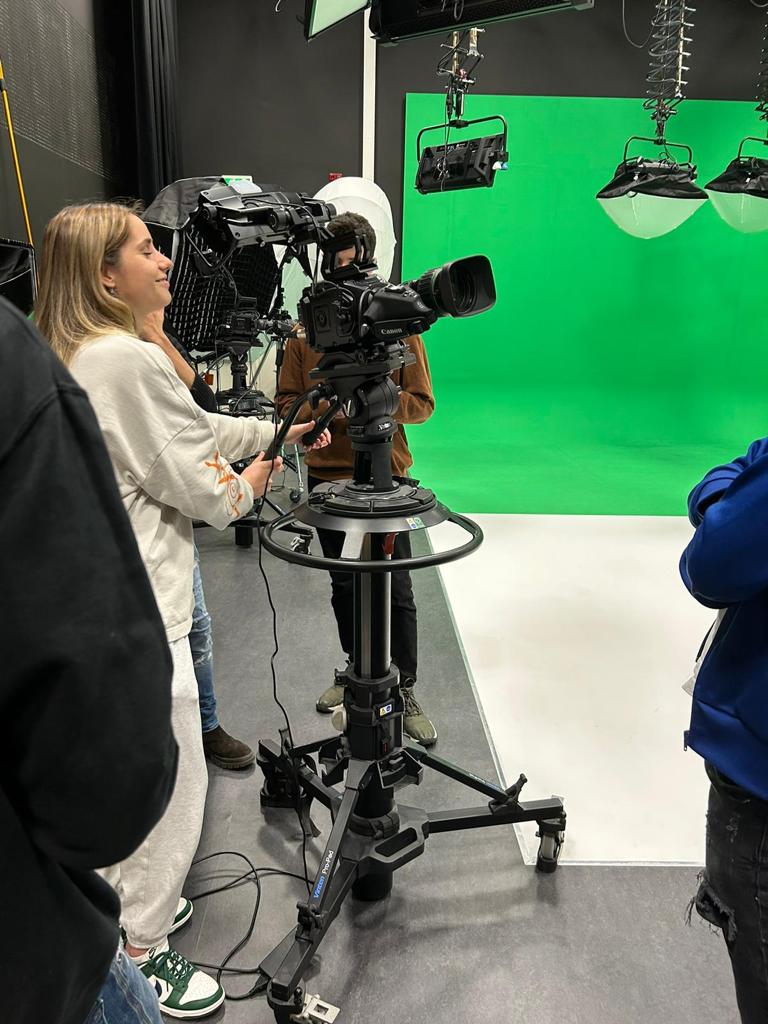 My ERASMUS Experience in the Netherlands: An Unforgettable Semester in Leeuwarden
My name is Marina Comet. The ERASMUS program offers students the opportunity to explore new horizons, immerse themselves in different cultures, and expand their education beyond the borders of their home country. From February to June, I had the privilege of embarking on this exciting adventure at NHL University, located in the charming city of Leeuwarden, in the Netherlands. My experience in the Creative Business program was undoubtedly one of the most enriching chapters of my academic and personal life.
From the moment I landed in the Netherlands, I was impressed by the beauty and peacefulness of Leeuwarden. This historic city, famous for its traditional architecture and picturesque canals, welcomed me with open arms. Exploring its cobblestone streets and local museums became an essential part of my daily life. The hospitality of the people of Leeuwarden made me feel like at home from the very first day.
One of the most fascinating aspects of my ERASMUS experience in Leeuwarden was the opportunity to interact with people from all over the world. My group of fellow students consisted of students from various nationalities, enriching our discussions and academic perspectives. Additionally, I had the chance to experience firsthand the cultural richness of the Netherlands, from local cuisine to traditional festivals.
My decision to study Creative Business at NHL University proved to be a wise one. The program's innovative and future-oriented approach challenged me to think creatively and entrepreneurially. Classes were interactive and stimulating, and the professors were dedicated to our success. I learned to combine my creativity with a strong business knowledge, which has been invaluable for my future career.
My ERASMUS experience extended beyond the university campus. During weekends and holidays, I seized the opportunity to explore the Netherlands and other nearby European countries. From the windmills of Zaanse Schans to the canals of Amsterdam, each trip was a unique adventure that broadened my insights of the country and left indelible memories.
My ERASMUS semester in Leeuwarden, the Netherlands, was a life-changing experience. Through interactions with people from different cultures, immersion in Dutch life, and high-quality education in Creative Business, I have grown both personally and academically. This experience has left me with global friendships, a deeper understanding of the world, and a broader awareness of my own potential. If you have the opportunity to participate in the ERASMUS program, do not hesitate to do it.
I assure you it will be an unforgettable adventure!