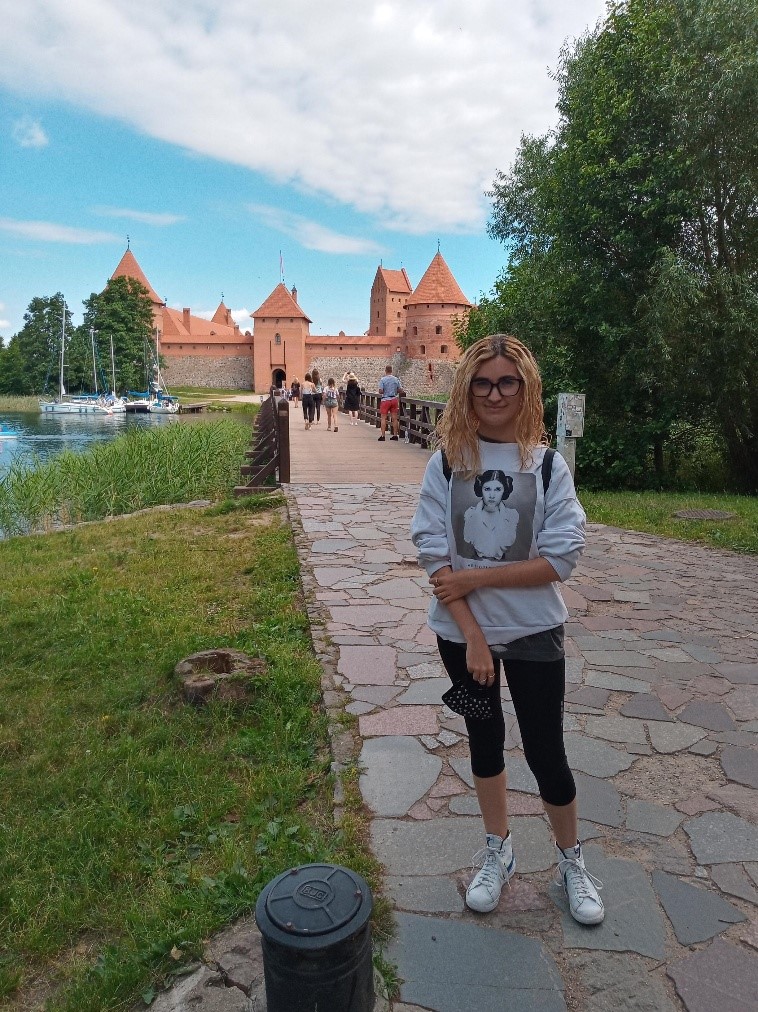 My Erasmus in Lithuania
My name is Natalia Peran and I did my Erasmus internship for two months in the beautiful city of Vilnius, capital of Lithuania.
I decided to do this Erasmus training internship because I thought the experience was really worthwhile and because I couldn't do it in 2020 due to the world pandemic. When I saw that I could apply for the Erasmus scholarship I didn't even stop to think about it, it was a great opportunity to experience the excitement of going to another country, meeting new people, a new culture and improve my English, of course.
The experience started being an adventure when I had to sleep, together with my colleagues, at the airport where we had a stopover due to PCR medical test problems.
We arrived in the city and had to spend ten days in lockdown in a hostel because of Covid-19 protocol measures.
When the quarantine was over, we went to a residence where we would stay for two months. I did my internship in a company called BalticDecor, a company dedicated to the sale of catering and cleaning products for companies.
I met other people who also came to Lithuania for Erasmus, I visited important museums and I also visited the towns of Trakai and Kaunas.
As a conclusion I can say that I would repeat this experience because it is really enriching, it makes you grow as a person, you learn how to manage your money and fend by yourself, it is of good value in your educational program. If you think about it, do it.