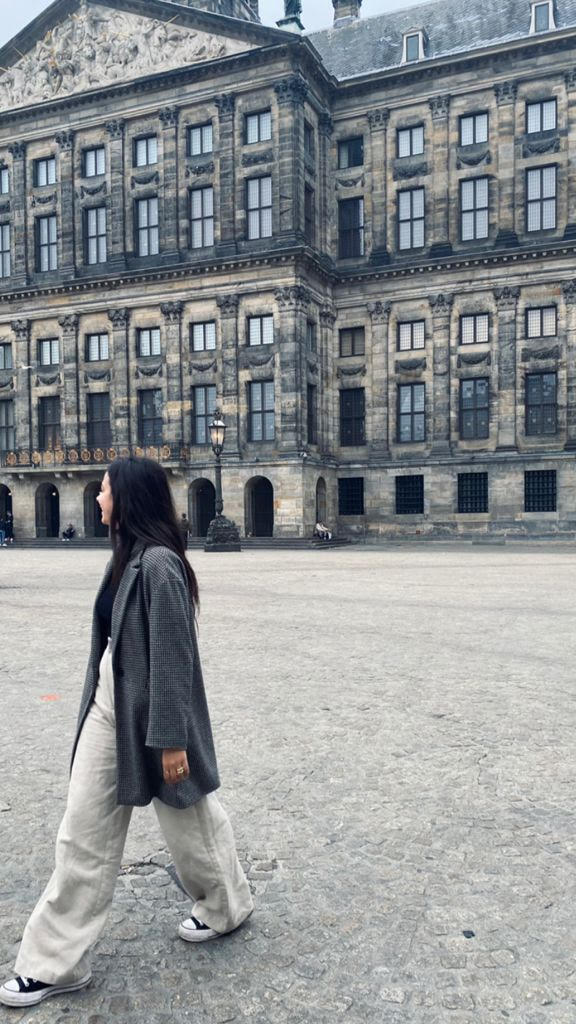 My Erasmus stay in the Netherlands
My name is Laura. I arrived in the Netherlands, Leeuwarden at the end of January this year and I stayed in the residence next to the university, Student Stay, I highly recommend it because you meet a lot of people from different countries, you get to know different cultures and you improve your English.
I have to say that I loved Holland as a country, the landscapes, the standard of living, the people and above all the university, NHL Stenden. Because of the covid we couldn't go to the university until about May and only once a week. It is a very modern university with lots of space for students to study or do projects, including several cafeterias and terraces. As for the study method, it is based mainly on team work and individual assignments, which in my opinion you learn a lot more, the classes are very interactive and I have to emphasize that the teachers are great.
I would also like to talk about my personal experience, after my Erasmus stay in Bergamo which was really enriching in all senses, in the same way my stay in Netherlands has made me grow as a person. I haven't had a job yet but I have been able to see what work is like and I have become more aware of all the responsibilities and duties that it entails.
I have stayed with a friend in a small studio, I had to share all the household chores and I have learned to be tidier and more organized.
I would like to finish by addressing to the next generation of IMM students, just say yes, don't be afraid to go to different countries just because you don't know anyone at the beginning, you will surely meet people, make friends and you will learn so many things that will be really worthy, both on the personal level and on the educational level. There will be times when you will miss your family and friends obviously but think about your future and what this experience will mean for you. These students and friends are like your family outside Spain and you can make really good friends with some of them, I have done it with four people, one of them is now one of my best friends. One of the phrases I always say is try to go on an Erasmus trip, you may be afraid a bit at first, but don't let it go because of that, you will gain lots of experience and grow as a person, so do it without a doubt and believe me, it will be the best decision you ever took in your life as a student.